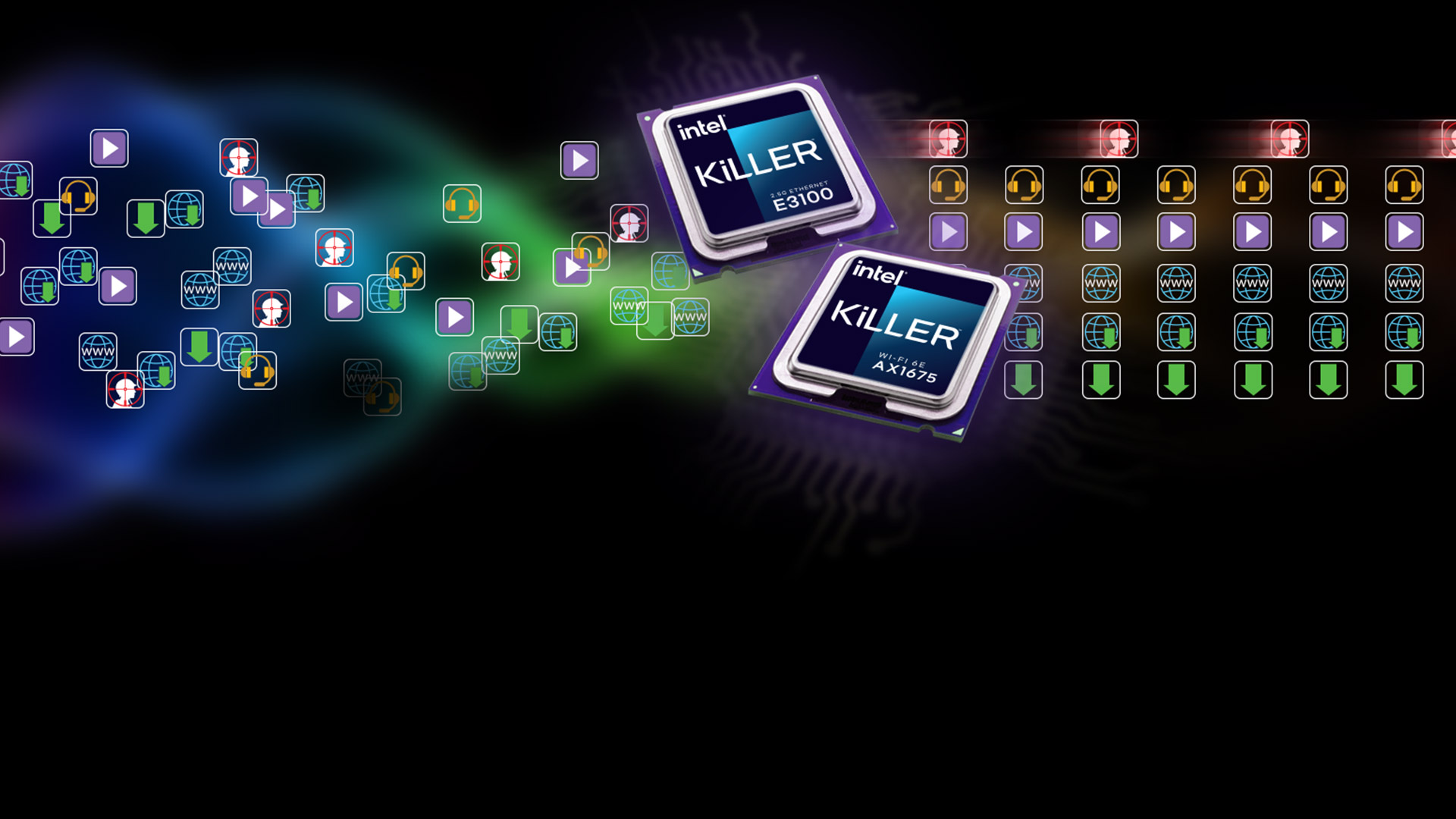 KiLLER Networking
The Killer Ethernet controller is designed specically for competitive gamers and performance-hungry users, this motherboard comes with both Killer E3100 2.5G Ethernet & WiFi 6E solution, the enhanced detection and prioritization engine provides the ultimate networking experience for gaming and multimedia applications.
KiLLER Doubleshot Pro
Killer DoubleShot Pro allows the use of both the Killer Wireless and Killer Ethernet interfaces work at the same time which will give the end user max throughput as high as 4.9 Gbps, it automatically utilizes the fastest network connection for high priority traffic, this ensures the highest priority traffic will always be put on the fastest and most reliable link.
Benefits
Speed: DoubleShot Pro Technology delivers the maximum speed and throughput possible for your computer by allowing your computer to use all of your network adapters at the same time.
Intelligence: The Killer Prioritization Engine to automatically classify and prioritize high priority traffic like online games, streaming video, and high quality audio to be handled by the systems fastest network interface. This will provide users with a higher quality experience with fewer interruptions.
Maximum Control: Utilize the Killer Control Center 2.0 to see and manage which network connection your applications are using. Set limits using Visual Bandwidth Control or shut them down completely with application blocking, so they don't interfere with higher priority apps.