We use cookies to offer you a more personalized and smoother experience. By visiting this website, you agree to our use of cookies. If you prefer not to accept cookies or require more information, please visit our Privacy Policy.
DeskMeet B660 Series
Supports 13th Gen & 12th Gen Intel® Core Processors(LGA1700)
Supports MAX Height ≦ 54mm CPU Cooler
Supports 4 x DDR4-3200MHz DIMMs, up to 128GB
1 x PCIe 4.0 x16
Graphics Output Options:DisplayPort, HDMI & D-Sub
3 x SATA3
1 x Hyper M.2 (PCIe Gen4 x4 & SATA3)
1 x Hyper M.2 (PCIe Gen4 x4)
1 x USB 3.2 Gen1 Type-C Port
4 x USB 3.2 Gen1 Type-A port (2 Front, 2 Rear)
4 x USB 2.0 Type-A port (2 Front, 2 Rear)
1 x M.2 Key-E for Wi-Fi
500W power supply (80+ Bronze)
8 Liter compact size
This model may not be sold worldwide. Please contact your local dealer for the availability of this model in your region.
Meet the Versatile PC
With just 8 liters of volume, DeskMeet is a powerful and compact desktop PC designed to deliver the best experience for daily computing, gaming, home entertainment, content creation and business. It supports the desktop processor and the graphics card under 20 cm long. This chassis can stand either vertically or horizontally to fit into any workspace and give users a neat and tidy desk space.

Processing Power
DeskMeet B660 supports 13th & 12thGen Intel® Core™ Processors that delivers ultimate performance for efficient work and demanding applications.

Incredible Memory Performance
Up to 128GB of four DIMM memory clocked at 3200MHz, DeskMeet provides a faster multitasking experience and a responsive system.
Heatsink
DeskMeet features a dedicated MOSFET heatsink that allows it to dissipate excess heat and operate at the optimum temperature for reliable performance.

Ready for Dual slot Graphics Card
DeskMeet can fit a dual slot graphics card (up to 20cm or 7.87 inches) which is an option for those requiring advanced graphics performance for heavy visual tasks, such as gaming, 3D rendering and video editing.
Efficient Airflow Design
DeskMeet features air vents at the top, left side and bottom of the chassis, allowing for maximum heat removal and constant airflow.
In addition, the custom intake fan inside the power supply can pull in cool air to dissipate heat from the CPU and VRM. Such optimized thermal design enables the system to run cool and quiet without compromising performance.

Expand the Configurations Potential
With a flexible and expandable design, DeskMeet can be easily configured to meet users now and future needs. The mounting holes on top of the frame provide four options, 1 x 3.5" HDD*, 2 x 2.5" SSD/HDD, 1 x 120mm fan or 1 x single radiator liquid cooler (Max height of radiator + fan ≦ 45mm).

Up to Five Storages
DeskMeet B660 provides up to 5 storages including 3 x SATA 6Gb ports and 2 x Hyper M.2 slots with support of PCI Express 4.0 standard to speed up loading time for all your favorite apps.

M2_1 M.2 (2280) –PCIe Gen4 x4 & SATA3
M2_2 M.2 (2280) –PCIe Gen4 x4
3 x SATA 6Gb SSD/HDD

Easy to set up and upgrade
DeskMeet adopts a drawer chassis design so users can pull out the motherboard tray after removing one screw at the bottom. To keep up the system in the latest status, all the components can also be installed or upgraded with ease. DeskMeet provides a simple setup experience to save time and effort.
Keep Your 3.5" HDD
DeskMeet can be equipped with 2 x 3.5" HDD at most. When users replace the aged tower PC with DeskMeet, they can install their old 3.5" HDD to preserve personal data.
ATX Power Supply
DeskMeet includes an internal 500W 80 Plus Bronze power supply with custom length cables to save space and make cable management easier. The fan in the power supply will draw in the cool air to CPU cooler which is the best way to increase airflow and ensure DeskMeet operates at its utmost efficiency of heat dissipation.
Multi-Monitor
Up to three displays can be used simultaneously without adding an extra graphics card. With multi-screen, you can have high productivity and immersive gaming experience.
Front USB Type-C
DeskMeet features one reversible USB Type-C port in the front of the case for fast charging and data transfer.
Connectivity
Although DeskMeet's compact size, it doesn't compromise on I/O ports. It has eight Type-A USB ports to connect to all of your peripheral devices.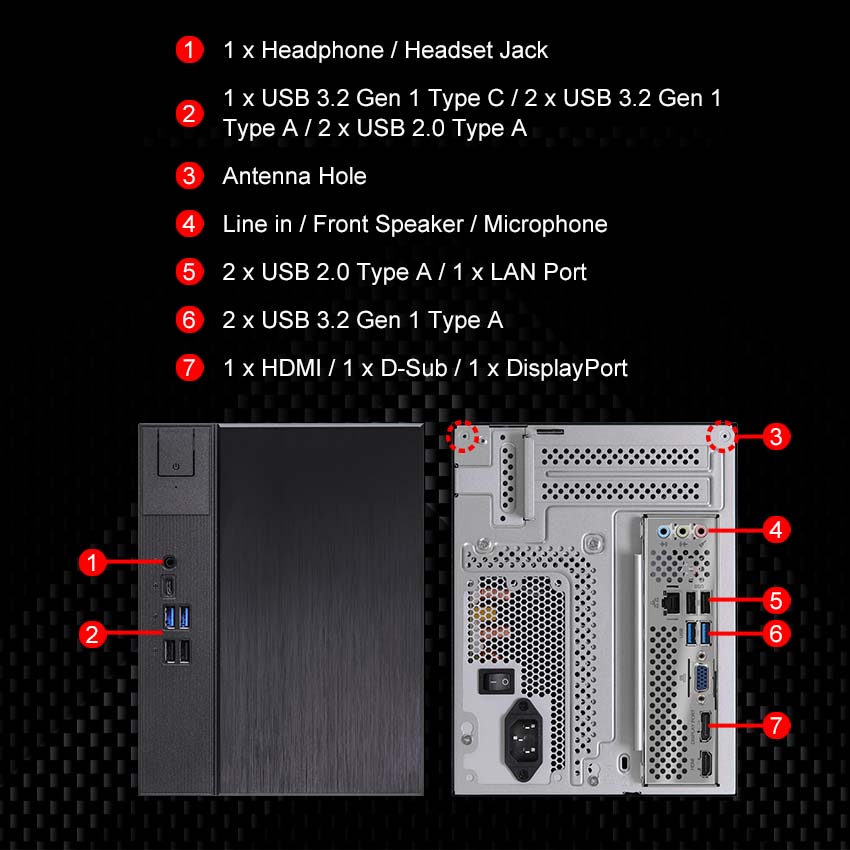 A Perfect Match for Content Creation
Intel® Arc A380 is the world's first graphics card offering hardware-accelerated AV1 encoding. With AV1 support, you can accelerate creation tasks up to 4.4 times faster compared to software encoding.* DeskMeet equipped with Intel® Arc A380 Challenger ITX 6GB OC (19cm) is the best solution for content creator, especially streamer. They can produce high quality AV1 content more efficiently and effortlessly.
Portable PC for Various Applications
With only 8 liters and 168mm in width, DeskMeet is a portable PC that you can place it in dormitory or hand baggage* when taking a trip to play video game at the hotel room. DeskMeet offers a wide range of uses for any scenario.

DeskMeet Addressable LED
(Optional)
Exclusive Addressable RGB LED Strip for ASRock DeskMeet Series mini PC. Attach the magnetic strip inside the chassis to create cool personalized lighting for you.
M.2 Wi-Fi Kit
(Optional)
ASRock M.2 Wi-Fi Kit includes Intel® M.2 Wi-Fi module and two antennas; offering wireless connectivity for DeskMeet.
Intel® AX210 or Intel® AC3168
Auto Driver Installer
No need to worry about lack of disk drive! Asrock preinstall LAN driver to ensure that you are able to install all drivers needed in an easier way than using SCD.
step1: Install Auto Driver Installer
step2: Update drivers needed
step3: Done!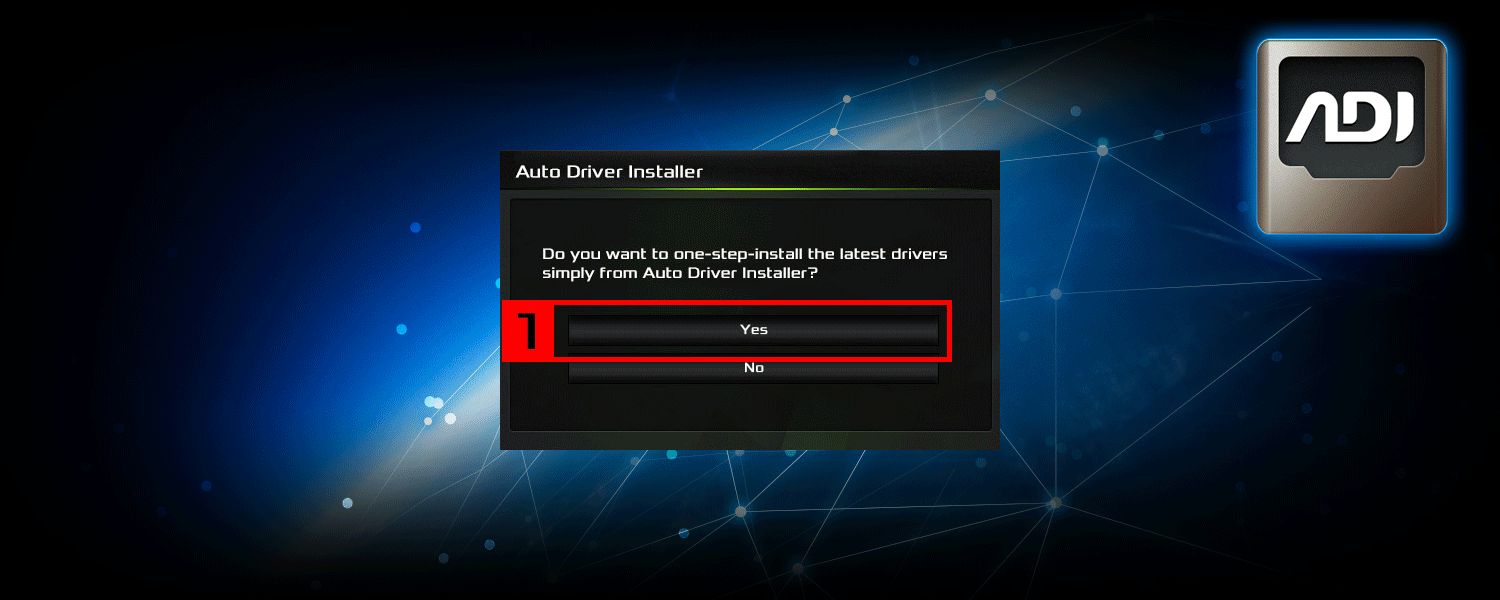 CPU

- Supports 13th Gen & 12th Gen Intel

®

Core Processors(LGA1700)

Cooler

- Supports Intel

®

CPU Cooler (Max. Height ≦ 54mm)

Memory

- Supports Dual Channel DDR4 Memory Technology

- 4 x DDR4 DIMM slots (Max. 128GB)

- Supports DDR4 3200/2933/2800/2666/2400/2133 non-ECC, un-buffered memory*

*Supports DDR4 3200 natively.

Chipset

- Intel

®

B660

Graphics

- Supports a discrete Dual slot Graphics card up to 20CM

Audio

- Realtek ALC897 Audio Codec

Storage

- 3 x SATA3 6.0Gb/s ports*

- 1 x Hyper M.2 Socket (M2_1), supports type 2280 SATA3 6.0Gb/s & PCIe Gen4x4 (64 Gb/s) modes**

- 1 x Hyper M.2 Socket (M2_2), supports type 2280 PCIe Gen4x4 (64 Gb/s) mode**

*Additional SATA Cable and SATA power Y splitter are required for the 3rd SATA device.

**Supports Intel® Optane™ Technology
Supports NVMe SSD as boot disks
Supports Intel® Volume Management Device (VMD)

LAN

- Giga PHY Intel

®

I219V

Expansion Slots

- 1 x PCIe 4.0 x 16

- 1 x M.2 Socket (Key E), supports type 2230 Wi-Fi/BT module and Intel

®

CNVi (Integrated Wi-Fi/BT)

Front I/O

- 1 x Headphone/Headset Jack

- 1 x USB 3.2 Gen1 Type-C

- 2 x USB 3.2 Gen1 Type-A

- 2 x USB 2.0 Type-A

Rear I/O

- 1 x DisplayPort 1.4

- 1 x HDMI

- 1 x D-Sub

- 2 x USB 2.0

- 2 x USB 3.2 Gen1 Type-A

- 1 x RJ-45 LAN Port

- HD Audio Jacks: Line in / Front Speaker / Microphone

Connectors

- 1 x Chassis Intrusion Header

- 1 x CPU Fan Connector (4-pin)

- 1 x Chassis/Water Pump Fan Connectors (4-pin)

- 1 x 24 pin ATX Power Connector

- 1 x 8 pin 12V Power Connector

- 1 x Front Panel Header

- 1 x USB 2.0 Headers (Support 2 USB 2.0 ports) (Supports ESD Protection)

Volume (liters)

- 8L

Power Unit

- 500W power supply (80+ Bronze, peak 550W)

Accessory

- Quick Installation Guide

- 2 x SATA Data Cables

- 1 x Screws Package

Dimension

- 168 (W) x 219.3 (D) x 218.3(H) mm (excl. Protrusions)

- 168 (W) x 236.1 (D) x 221.6(H) mm (incl. Protrusions)

OS

- Microsoft® Windows® 10 64-bit / 11 64-bit

Manual

The format of our documents are in PDF files. If you have not installed Adobe Acrobat Reader, please get it from

Adobe

.